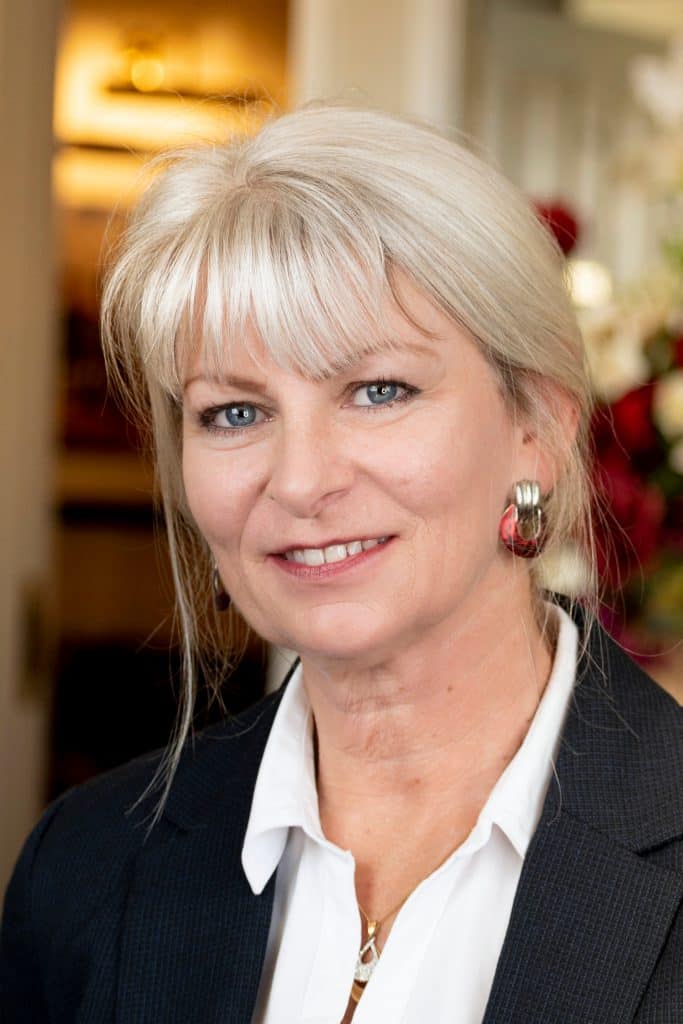 Maria has worked for Gary Pickering since 2013 and is one of Gary's part-time staff who is always ready to lend a hand where needed whether it's arranging a funeral, styling hair and make-up, driving the hearse, or keeping up the maintenance and gardens of the Village Chapel. A City & Guilds professional hair stylist, Maria worked her way up to managing two salons, and also worked as second gardener at The Greenway Estate in Galmpton Devon UK for Agatha Christie's daughter, Rosalind Hicks.
Her hobbies include walking, painting, gardening, and she loves to meet her friends and family in the many cafes around the Wairarapa, "can you call that a hobby"?
Maria has settled in the Wairarapa and still says it is the best place to live in NZ as the people are so friendly and the sun is always shining in this little sun trap. She came over from England in 2004 with her four children, Vicky, Corrina, Stevie, and Kurtis. The girls have given her six grandchildren between them. She has a Borzoi puppy called Meesha who has become a great friend and playmate with Miss Ellie.